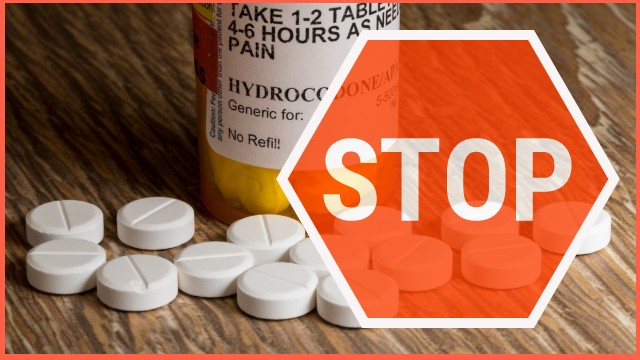 Visiting a physical therapist for injuries and painful conditions is always a smart choice that can lead to similar—or better—outcomes compared to surgery, and at a lower cost. But this is just one of the numerous benefits that physical therapy can provide. Here, we break down why physical therapy is a far better treatment for pain than addictive opioids, and how it can help patients avoid these drugs when its accessed right from the start.
It's now a well-known fact that the U.S. is in the midst of an epidemic revolving around over-prescribed pain medications, especially opioids. Although the U.S. represents less than 5% of the world's population, it consumes more than 80% of the global supply of opioids. The number of prescriptions for opioids increased by 600% from 1997-2007, and there has been a threefold increase in the abuse of these drugs over the past few years.
These figures show just how significant a problem opioid addiction has become. Though many patients do need these medications because they have painful conditions that can't be treated effectively with other interventions, some doctors prescribe them because they provide instant relief. In other cases, patients are prescribed opioids to help them deal with pain following surgery. Unfortunately, this can have some negative effects, too, as research has shown that patients who continue to use opioids after surgery tend to have worse outcomes than those who don't.
Physical therapy has a much different profile than opioids, as it offers a wide range of possible benefits that far outweigh any risks involved. Narcotics like opioids are only meant to decrease one's perception or sensation of pain, and they are not meant to address the actual cause of the pain. This is why these medications are only supposed to be used temporarily, until the pain subsides. Physical therapy, on the other hand, is always focused on identifying the origin of the pain and alleviating it with a carefully designed treatment program. When a patient sees a physical therapist before undergoing any other treatments, studies have shown they are also reducing their chances of an opioid prescription in the future. Below are a few studies that underscore this point:
How the study was conducted: the medical records of 454 patients with a new diagnosis of low back pain were analyzed to determine the effect of physical therapy on patients' access of other healthcare services, including opioids
What the results showed: patients who participated in physical therapy had a lower chance of being prescribed opioids in the following year
How the study was conducted: the healthcare usage of patients with knee pain was evaluated over 12 months and categorized according to if and when they underwent physical therapy
What the results showed: patients who went to a physical therapist early on were found to be 33% less likely to use narcotic analgesics like opioids and 50% less likely to receive non-surgical invasive procedures than patients who did not
How the study was conducted: the medical records of nearly 150,000 patients with low back pain were analyzed to better understand the effects of seeing a physical therapist first
What the results showed: when patients saw a physical therapist initially, they had a significantly lower chance of receiving an opioid prescription compared to those who did not
We would also like to remind you that now is a great time of year to see a physical therapist to get the most out of your healthcare plan. Deductibles usually renew in the new year, so if you haven't done so recently, review your health insurance policy and check on your benefit status. If you've already met your deductible or out-of-pocket maximum for 2019—or are close to meeting them—you will likely have a lower co-pay or possibly no co-pay on your physical therapy visits for the rest of the year, before your deductible renews on January 1, 2020.