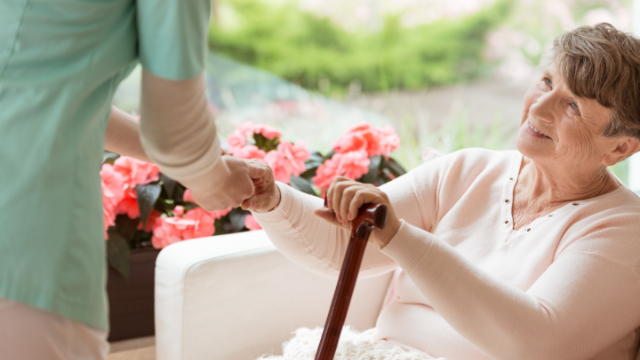 In our last newsletter, we showed you why regular movement is key to overcoming knee pain and presented some of the best knee-strengthening exercises that will help you work towards this goal. These types of exercises can be extremely effective for anyone dealing with knee pain, but in some cases, additional strategies are needed just to help individuals stay mobile and navigate their surroundings.
Patients with severe knee pain and those who are recovering from surgeries like ACL reconstruction or knee joint replacement may be impaired to a point where basic activities become extremely difficult. These tasks can be even more challenging for older adults with balance issues who have to contend with several limitations to their mobility. Assistive devices like canes, crutches, and walkers may therefore be recommended in these situations to compensate for any limitations these patients may be dealing with.
There are right and wrong ways to use assistive devices, and using them correctly will result in less pain and a reduced risk for future injury. With this in mind, we offer these tips to help you better handle your knee pain:
5 pieces of advice for knee pain

It's important to walk up and down stairs in a particular way if you have severe knee pain
When going up stairs, step with the good (non-injured) leg first while holding onto the railing
Once that foot is on the stair, step up with the bad (injured) leg
This allows the non-injured leg to do most of the work to push the body up the stair while leaving minimal work for the injured leg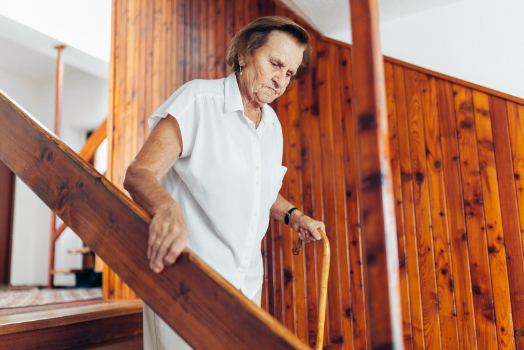 When coming down stairs, step with the bad leg first while holding onto the railing
Once that foot is on the stair, step down with the good leg
This is done because the back (good) leg is the one doing most of the work when walking down stairs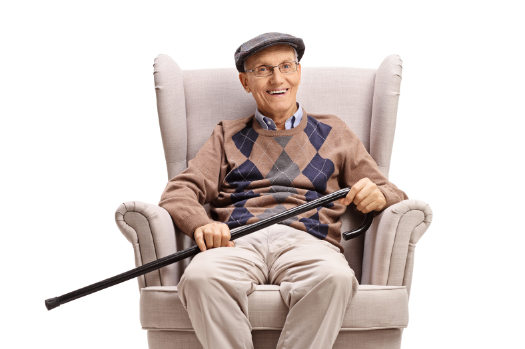 Sitting in a chair that is too high or too low can put your legs in a compromised position and make your knee pain worse
In a sitting position, your feet should be flat on the floor or a footrest and your knees should be at or slightly below the level of your hips
Your knees should be bent at an angle of 90-130 degrees
If your chair height does not allow you to sit in this position, switch to a chair that does or adjust the height of your chair if possible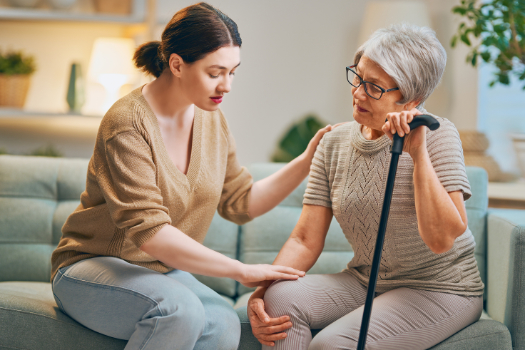 Many patients do not hold their cane in the correct hand, which can lead to unnecessary strain on their injured knee
The cane should always be held in the hand opposite of the painful side

This means if you had surgery on your left knee, hold your cane in the right hand and advance it forward when the left leg steps forward

This also applies to stairs, as you should walk up with the cane and the good leg, and down with the cane and the bad leg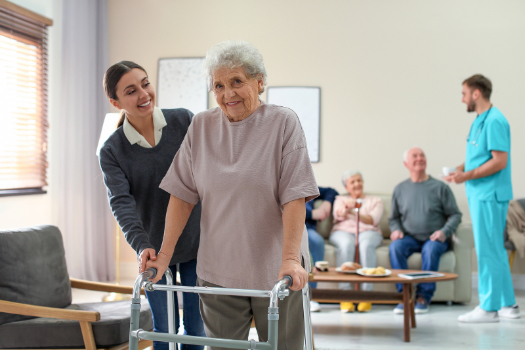 If you are using a front wheel walker, be sure to keep the front of your body in line with the back two posts of the walker
Advance the walker a few inches in front of you first, and make sure all tips and wheels are touching the ground before taking a step
Step forward with your bad leg first, then step forward with your good leg, placing it in front of your lead foot
It's imperative that these tasks are performed correctly to help you avoid further knee pain or injury, and a physical therapist can provide the additional guidance needed to give you confidence that you're doing them the right way. Contact us today to learn more and schedule an appointment.
Disclaimer – This article and associated images is for educational purposes only. They are not meant to be a substitute for physical therapy or medical care. Please consult with your physical therapist and/or doctor before you start this or any other exercise program.